News
10th graders Colbie Rosco, Ethan Mitchell, and Hunter Hanig practice the opening scene of Shakespeare's Othello. 11th graders Dawsen Wasik, Brandon Vigil, Brianna Cote,...
Congratulations to Brieanna Yancey and Tayla Ybarra for taking 2nd place in Humorous Duo!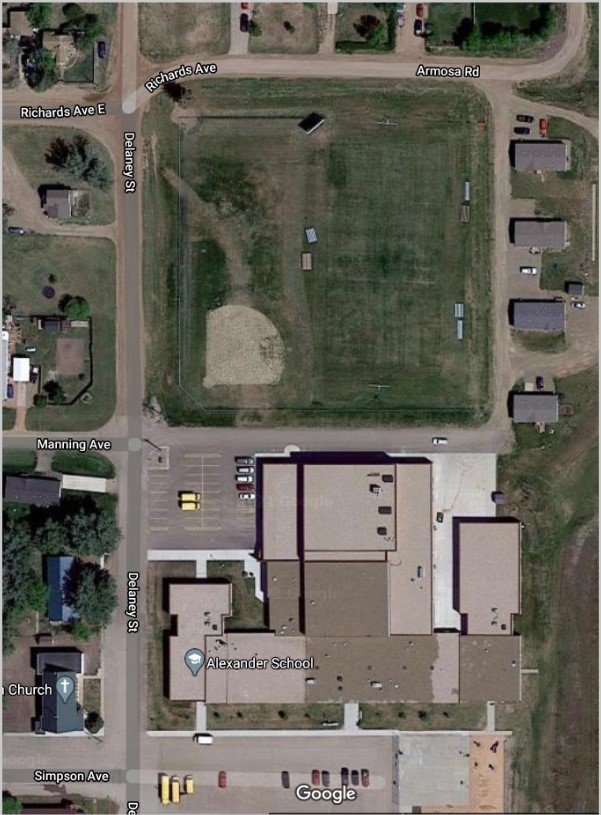 This map outlines the alternative route to be used by traffic on Wednesday, March 24th to pick up students after school. Please abide by the route as outline in the photo. ...
SEE ALL NEWS
LIVE FEED

Leslie Bieber
2 days ago
There is a public forum on June 15, 2021 at 6:30pm at the Alexander School to discuss allowable uses of the ESSER II and III funds. The Alexander School Board invites all to attend and provide input and feedback. There will be a special board meeting following the public forum with the following agenda items: 1. FCI GMP and contracts 2. ESSER II Application (I made many changes from the last meeting)

Leslie Bieber
5 days ago
Good morning Alexander Community! Your input in very important to us, please take a moment and take the survey! https://www.surveymonkey.com/r/KMP7NNH It is also available on our website. Have a great Comet Day!
Shannon Faller
6 days ago
A great leadership opportunity! Students in grades 9-12, this fall, are invited to attend the Rising Leadership conference at the University of Mary. There is a sponsor who will pay for the registration of any Alexander student who is interested. Please let Mrs. Faller know asap if your student is interested in attending or have any questions. view image

Leslie Bieber
7 days ago
YOUR INPUT IS VERY IMPORTANT AND APPRECIATED! We need your input by June 22nd. The Alexander Public School Board needs your input concerning the ARP ESSER Federal Funds allocated to Alexander Public School. ALL students, staff, parents, community members and Alexander School District taxpayers, please take the survey and join our public forum on June 15 @ 6:30pm. The survey link is available on our website and as follows: https://www.surveymonkey.com/r/7593XV5
Shannon Faller
8 days ago
Hello Alexander families, we have a large collection of clothing, shoes, etc from the gym lockers. If your child is missing anything and you think it may be in this collection, stop by the school and take a peek. If we do not hear from anyone by Friday, these items will be donated.
SEE ALL POSTS