News
10th graders Colbie Rosco, Ethan Mitchell, and Hunter Hanig practice the opening scene of Shakespeare's Othello. 11th graders Dawsen Wasik, Brandon Vigil, Brianna Cote,...
Congratulations to Brieanna Yancey and Tayla Ybarra for taking 2nd place in Humorous Duo!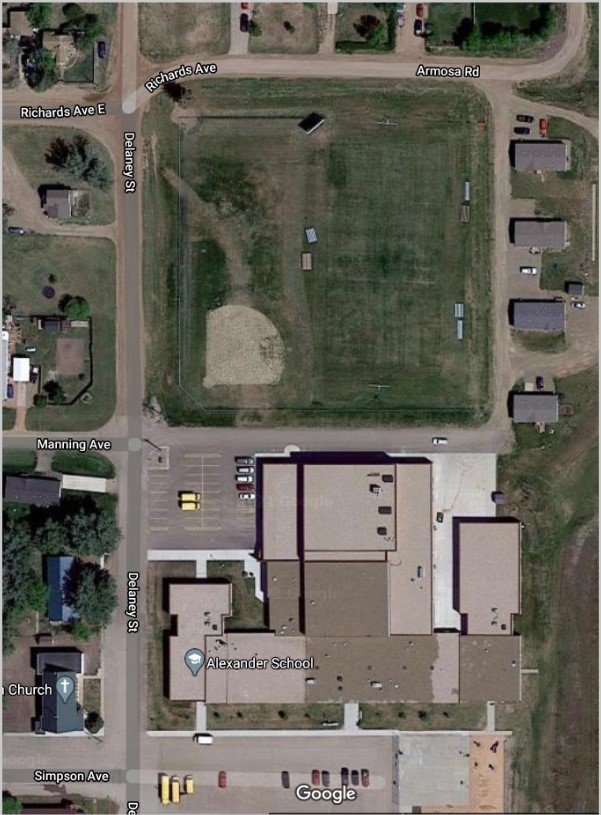 This map outlines the alternative route to be used by traffic on Wednesday, March 24th to pick up students after school. Please abide by the route as outline in the photo. ...
SEE ALL NEWS
LIVE FEED
Brandi VanWhy
14 days ago
Attention parents of 7-12th grade athletes: Sanford Health will be hosting a sports physical clinic at the Alexander Public School for all 7-12th grade athletes. An annual sports physical is required to participate in sports. Sports Physical Clinic is Thursday, July 29th from 5-7pm at Alexander Public School. Check in at the Commons Area with Nurse Heen. The cost is $40 cash per athlete at the time of the physical. If a parent would like a more in-depth physical which includes immunizations, you can schedule a Back To School Physical/Annual Physical which is run through insurance. You can make an appointment at the clinic by calling 701-566-7302. Sanford Health in Watford City has two pediatricians' available with openings M-F 8AM to 5PM.
Brandi VanWhy
14 days ago
Correction: 1st - 12th Grade Registration for all students August 2nd- August 4th 9am - 2pm Located in the commons area August 2nd-Last names beginning in A-L August 3rd- Last names beginning in M-Z August 4th- Anyone who cannot make other dates Please contact the school with any question at 701-828-3334
Brandi VanWhy
19 days ago
Preschool/Kindergarten Screening July 26th & July 27th A letter was sent home with a time slot for each student. If the time does not work, please contact the school. Any new families having a preschool or kindergarten student, please contact the school at 701-828-3334.

Leslie Bieber
21 days ago
Good morning APS families, one more survey please. Why? I need your feedback in order to apply for Federal Communications Commission Emergency Connectivity Grant. Please help us provide all students with internet! The survey is only FOUR questions. It is available on our website, Facebook Page and at this link. Thank you! https://www.surveymonkey.com/r/NHC66K3
AJ Allard
22 days ago
Reminder- there will be no boys basketball open gym for the next two weeks as the gym floor is being worked on. We will resume July 26th.
SEE ALL POSTS