Due the continued weather and road conditions there are no school activities this weekend; this includes elementary basketball and all other spring activities. Take care and see you on Tuesday. Happy Easter!
Good afternoon Comet families, with the continued wind and snowfall that is predicted for the area, Alexander Public School will NOT have school tomorrow, April 14th. At this time school will resume on Tuesday, April 19th. Stay safe and warm. ~Mrs. Faller

Due to the deteriorating conditions this morning, school will now be released at 11:30 am. Buses will run as normal. There will be NO school tomorrow, Wednesday April 13th. Message will be sent out concerning Thursday.
Good evening Alexander families: As many of you are aware, local weather forecasts are predicting a considerable amount of snowfall and wind for our area. At this time, it appears the weather will be reasonable tomorrow morning and early afternoon, this will allow us to have school and run bus routes however tomorrow we will run a shortened schedule and release at 1:00 p.m. This should allow students to return home in time before the major weather occurs and ensure safe transportation. If the weather should turn overnight or earlier than expected we will modify our plans as necessary. As of right now, Alexander Public School WILL RUN BUSSES & HAVE SCHOOL ON TUEDAY, APRIL 12TH UNTIL 1:00 and there is NO on WEDNESDAY, April 13th. All announcements regarding school and weather will be made via our Thrillshare system; please stay tuned for potential changes to this plan.
Chad Simonson and Tayla Ybarra volunteer their time for the FTC fundraiser.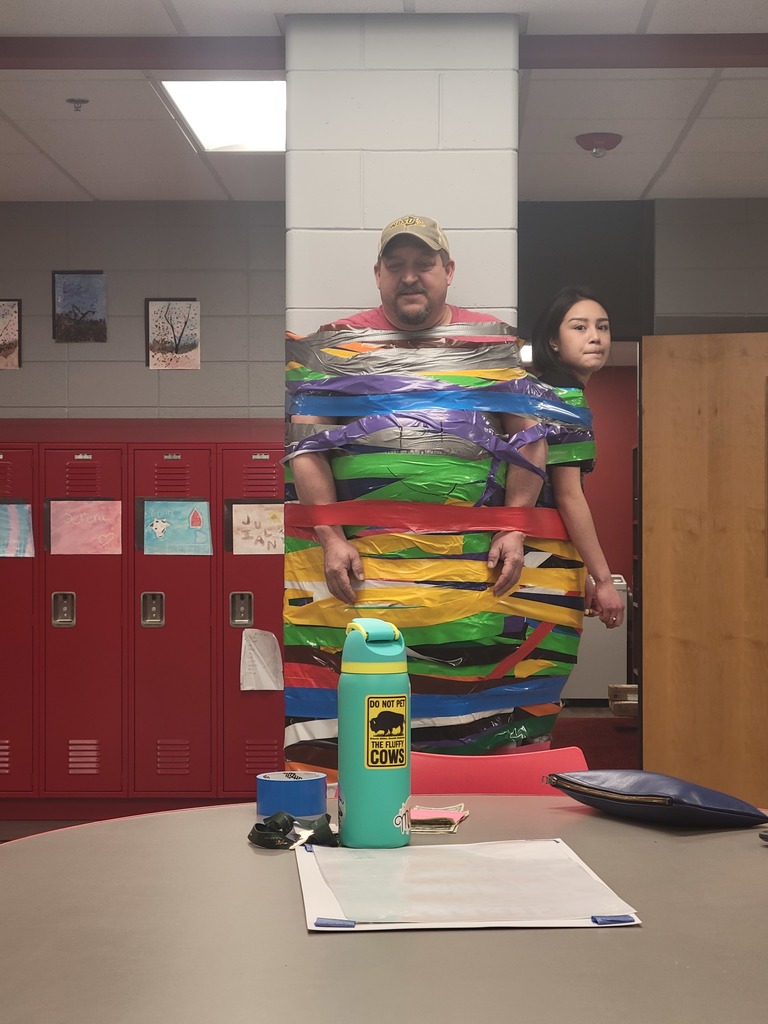 Registration for Driver's Education Alexander Public School is available. Students MUST be 14 years old and have their permit to take the course. The dates are being finalized, but projected dates are at the end of July- beginning of August. Contact the office to register your student or if you have questions contact Mrs. Faller.

This Saturday April, 9th Trenton will be hosting a jamboree for boys basketball grades 4, 5, & 6. Alexander's first game is at 9:15 a.m. against Tioga.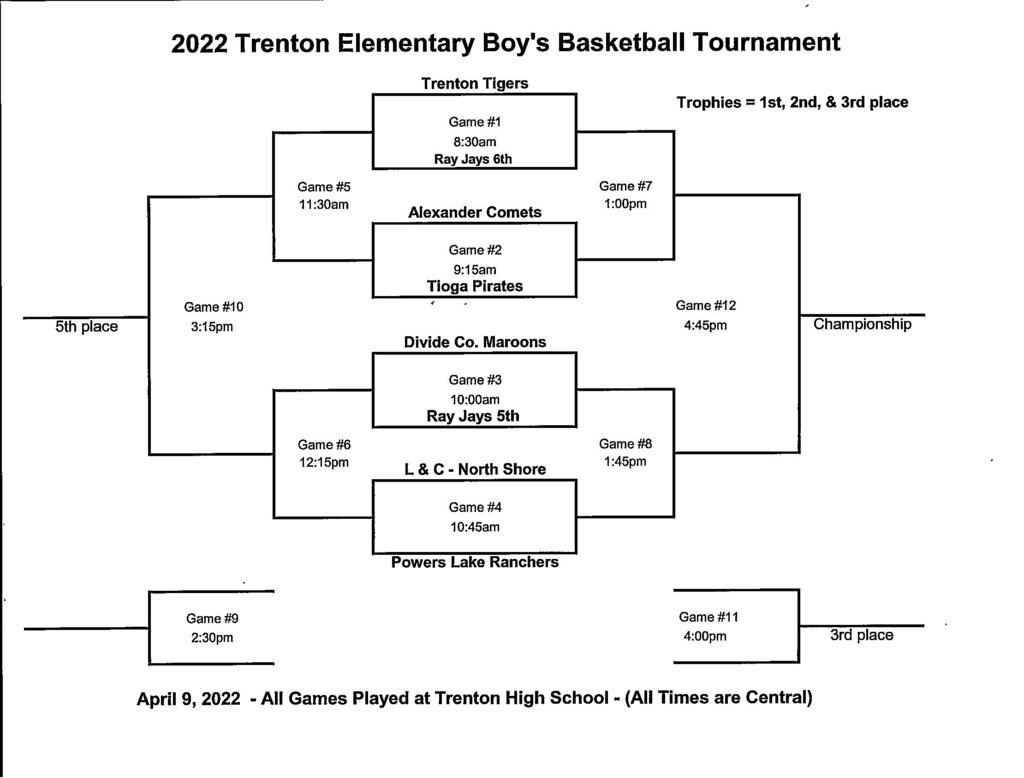 Just a reminder for today's elementary basketball games in Trenton: Girls will begin at 4:00 p.m. and pay 2 games back to back. The boys will play 2 games to follow the girls .

Alexander High School Prom is Saturday April 2nd. Everyone is welcome to attend Grand March at 8:00 pm.

Good evening everyone! I hope everyone is as excited for this week's slide show as they are for prom! I hope everyone had a good time at prom!
https://5il.co/17zxx

There will be NO Hi-5 or Intervention this Friday, April 1st.

There has been a slight change to the dance being held on Sunday, April 3rd. The dance will be a father-daughter mother-son starting at 3 p.m. and ending at 5 p.m. Tickets are required and can be picked up through the office. The price of each ticket is free. Please contact the front office at 701-828-3334 with any questions.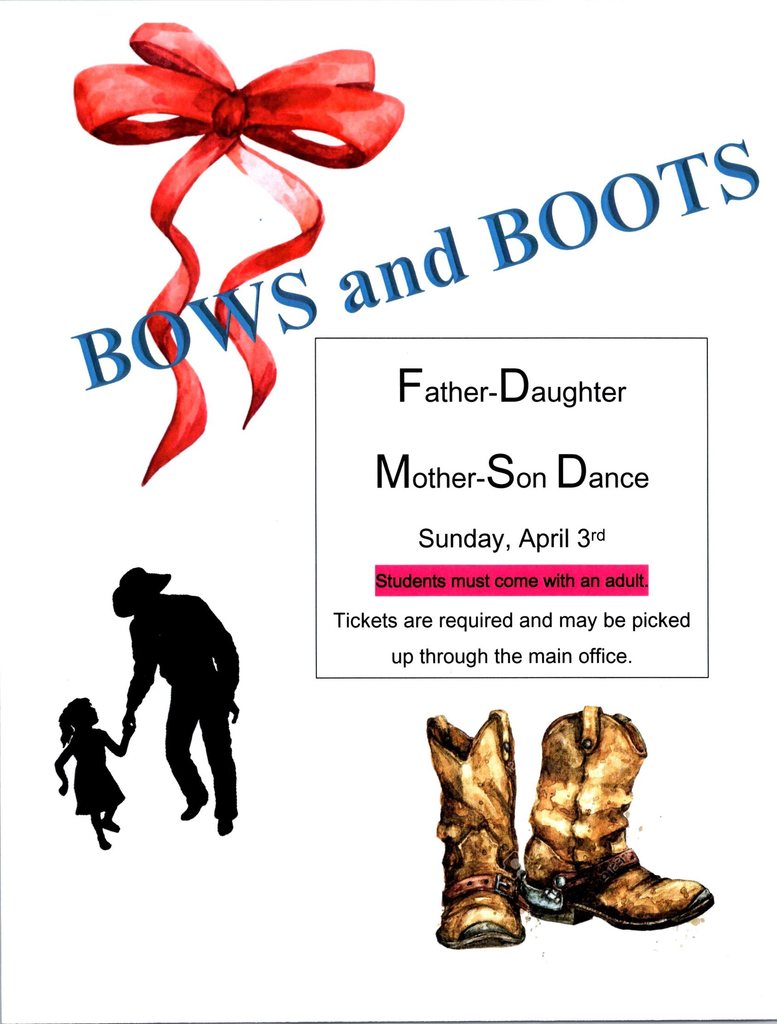 Hope everyone has a wonderful Spring Break, here is the Comet Connections for the week of 3/21/22-3/24/22!

Alexander Public School SPRING BREAK is March 14th thru March 18th. Sorry if there has been any confusion. Please contact the school with any questions or concerns.

Good afternoon comet families, friendly reminder that there is not High Five/FIT this Friday, March 11th. There will be no school March 14th thru the 18th. School will resume Monday, March 21st. Have a great Spring Break!

Wear blue and gold to show your support!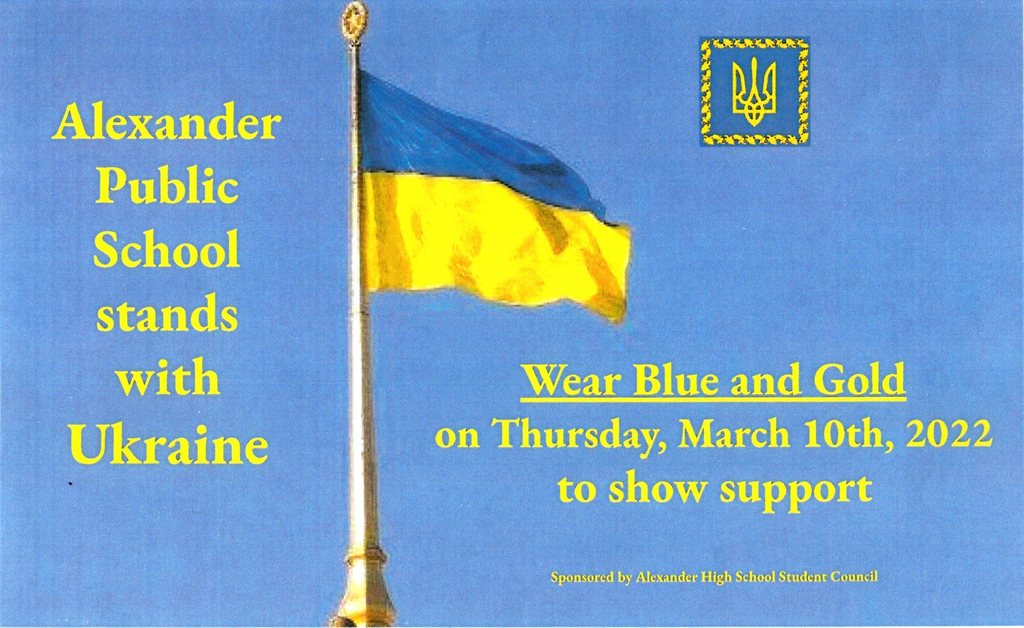 The Alexander Activities Club will be meeting on Tuesday March 8th at 5:30 pm in the Commons Area. Everyone is invited to attend.

Happy FFA week everyone, here is the Comet Connections for the week of 2/28/22-3/3/22!
https://5il.co/169u1

Elementary students will be celebrating Dr. Seuss' birthday this coming week at school. Each day beginning Monday, February 28th will be a different dress-up day!