Alexander School Board vacancy: The Alexander school board is accepting applications for a vacancy on the school board. The membership term runs from September 12, 2017 to June 2018, the next election term. Applications are available on line at
www.alexanderschoolnd.us
or at the school. If you are interested please contact Barb Fixen at
Barb.Fixen@k12.nd.us
or 701-828-3334. Applications will be accepted at the school or via email to Barb Fixen from August 4 to August 25, 2017.

Correction: There will be a mandatory football meeting for athletes and parents on Sunday July 30th at the school. Meeting for grades 4-6 will be at 7 pm in the commons area and Varsity (7-12) will be at 8 pm. This is a mandatory meeting.

Back to school registration will be held on Monday Aug 7th - Friday Aug 11th from 9 - 2 in the commons area. PK and Kindergarten registration will be on Aug 7th and 8th. Please call the school to set up a time for you student.

There will be no swimming for the Alexander Summer Rec Program on Monday, July 24th and Wednesday, July 26th. No Rec Program on Thursday, July 27th.

MOVIE NIGHT!! Student Council will be hosting a movie night for all grades. -Admission is free -Gatorade, pop, and popcorn will be available to purchase -Movie: Brave -July 22nd at 7pm in the old gym

Reminder that Summer School for preregistered students will begin Monday, July 24th through Friday, August 11th. Please make sure your child is here by 8:30am. We look forward to seeing you on the 24th!

We welcome Chris Gillespie as our new head football coach. Anyone interested in participating in athletics are welcome to join him in the Comet Fitness Center at no cost, Monday-Friday from 6:00pm to 7:30pm

Sports Physicals at Anova Family Health Center,301 12th St SE, Watford City, ND. As you make the appointment please notify the receptionist that you would like a sports physical. 701-842-6400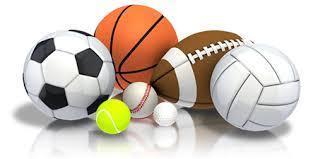 Sports Physicals at CHI St. Alexius Health, 701-572-7651. As you make the appointment, notify the receptionist that you would like the Sports Physical Form completed during the visit. 1213 15th Ave West, Williston ND.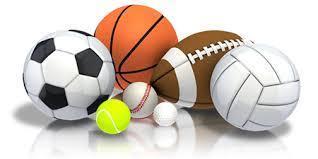 The school office will be closed on Friday June 9th. We will resume summer hours on Monday June 12th.

Alexander School Summer Recreation program starts today, June 5th. Please visit the website for schedule and information or call the school office at 701-828-3334

The Alexander Public School office will be closed on May 25th, 26th and 29th. The office will start its summer hours on May 30th. We will be available Monday-Friday from 9-2. Have a great summer!!

The Alexander Public School Spring music concert is tonight, May 11th, at 630 pm in the new gym. Hope to see everyone there!

High school awards presentations - On Wednesday, May 10th at 12:30 there will be a high school awards presentation. This will include Math Counts, Spelling Bee, academic awards, etc. After students will head outside for a special activity.

Alexander Elementary School is assembling a list of possible preschool students for the 17-18 school year. If you live in our district and have a preschooler please call the school, preschool and kindergarten roundup will be held in August.

Clarification of last day of school: Our last day of school will be May 22, 2017. It will be a full day of school from 8:30 to 3:40 and buses will run.

2016-2017 yearbooks are now on sale in the school office. The cost is $25.00. All yearbooks are pre-ordered and payment must be received by May 17th.

On Thursday May 4th Rider Photography will be here to take class pictures. They will start right away in the morning and be done by noon.

All parents and 6th graders remember to join us tomorrow night for the 6th orientation night. Learn about the transition from elementary to junior high, the event starts on 6:00pm.

AWARENESS: A parent of an area student has reported identity theft through the FAFSA application process reported to them by the IRS. Be aware and monitor activities!